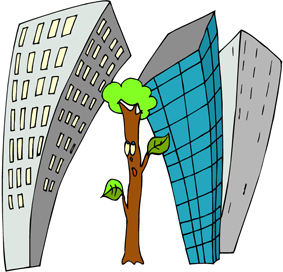 Australia is one of the most urbanised countries in the world, with water shortages, transport congestion and high energy demands.
Construction Innovation strongly supports a sustainable built environment and was recently invited to participate in a round table conference with members of the House of Representatives Standing Committee on Environment and Heritage (Standing Committee).
The invitation resulted from a submission to the Standing Committees inquiry into sustainable cities prepared by researchers from
Construction Innovations
Construction Industry Business Environment (CIBE) project
. A copy of the submission can be
downloaded
. The inquiry followed tabling by the Standing Committee of a 2005 report into Sustainable Cities, which outlined a vision for Australian cities to be vibrant and healthy environmentally, socially and economically.
The Construction Innovation submission was tabled as part of feedback process from industry on key proposals of the report, particularly the establishment of a National Sustainability Commission and Charter.
Construction Innovation invited the Australian Sustainable Built Environment Council (ASBEC) to meet with members of the Standing Committee on our behalf.
ASBEC Deputy President David Hood said the discussion had proved very useful and achieved greater awareness amongst the Committee members of the complexity of sustainability.He said while water and energy are significant sustainability issues, they should not be considered in isolation of other environmental and social components of sustainability.An holistic national sustainability policy was urgently needed.
We certainly drew attention to the work of both Construction Innovation and ASBEC and put a strong view that the Commission should be established as an independent statutory body of the Australian Parliament without further delay and that the charter was then a matter for the Commission to develop in consultation with stakeholders.The Charter could then inform the development of sustainability policies by all levels of government, Adjunt Professor Hood said.

ASBEC has since met with the Federal Minister for Environment and Water Resources, the Hon Malcolm Turnbull, to push for the establishment of a Sustainability Commission.
For more information contact:
Professor Kerry Brown
, Project Leader, CIBE,