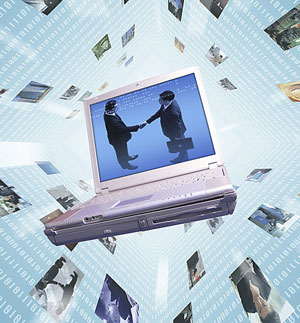 A new report investigating the legal and security risks of electronic contract administration for the construction industry has been published by
Construction Innovation
.
Available for free download, the report is the culmination of a two-year research project led by Sharon Christensen, a Professor in property law at the Queensland University of Technology (QUT).
The report considers the security and legal risks resulting from the increasing adoption of information and communication technology (ICT) in the construction industry for electronic contract management purposes.
The report builds upon findings of an earlier project investigating eTendering legal and security risks. Both reports have helped inform the development and implementation of electronic tendering and contract management processes in construction firms and public works agencies – and offer a framework that can be utilised by governments and companies throughout Australia.
The report uses practical case studies to illustrate risks that may arise in electronic construction contract management systems in a range of areas, for example, compatibility of technology and disputes between the service provider and contracting parties – or breach of duty due to electronic records not being preserved.
Issues of time and place are also investigated. For example, if a company based in Queensland wishes to enter into a subcontract with a company based in New South Wales and emails are exchanged with details of the offer, which State is the contract formed in if the offer is effective at the time of acceptance?
Similarly, the report investigates legal risks arising from emails which may not reach participants by deadlines, due to bottlenecks at internet service providers. 
Electronic amendments to construction contracts are also investigated, as are issues of intellectual property and confidentiality. For example, if project drawings are amended extensively by online collaboration, does ownership of the copyright in the drawings still rest with the original designer?
The report also outlines the record-keeping obligations of government agencies and provides an at-a-glance summary chart of identified legal and security risks and relevant recommendations to address these risks.
For example, to avoid the risk of uncertainty regarding the precise point in time at which an electronic construction contract has been formed, clear provisions should be incorporated in the contract that state how acceptance is to be communicated, and when acceptance of the offer will be deemed to be effective.