New BIM eLearning module for designers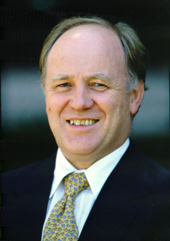 Module developer: John Mitchell, Principal, CQR Pty Ltd
Construction Innovation has collaborated with the Royal Australian Institute of Architects (RAIA) to offer an accredited online module on Building Information Management (BIM) for architects and related professions.
The What is BIM? module provides an introduction to BIM, outlines advantages and disadvantages, business drivers and features case studies. It will be launched at the RAIA conference in Melbourne, 19-22 April.
The content for the module has been managed by Construction Innovation with input fromJohn Mitchell, Principal, CQR Pty Ltd and consultant to Construction Innovation's research partner CSIRO and Cameron Stephenson, Managing Director, Active Facility.
The module takes the learner through a video presentation followed by self-assessment questions. It is aimed at architects interested in furthering their knowledge of BIM.
Successful completion of the module will earn practitioners Continuing Education points.
The course will be available online at www.continuum.com.au/courses.php from 19 April.
Please contact Lyn Pearson for more information.