International role for sustainability expert
Construction Innovation sustainability researcher Associate Professor Jay Yang has been named Coordinator of a newly established CIB working commission on Smart and Sustainable Environment.
The working commission will focus on the integrated development of both smart and sustainable aspects of built environments and will drive high performance and innovative solutions towards enhanced sustainability.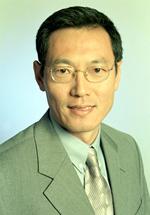 Associate Professor Jay Yang
The new working commission builds upon the achievements of a CIB task group working in the same field, also led by Associate Professor Yang.
The working commission will continue to focus on the integrated development of both smart and sustainable aspects of the built environments, with extending scope, depth, field coverage, and collaboration between researchers and practitioners to facilitate knowledge transfer, said Associate Professor Yang.
It will encourage and promote more sophisticated building design, new technologies, better integration of systems, effective modelling and simulation, innovative products and intelligent management systems for buildings and infrastructure.
Over the next five years the working commission will deliver a platform of international networking and joint development of relevant programmes and activities, such as the on-going CIB SASBE conference series, regional research workshops and forums, promotion of international exemplar projects, collaborative consultancy opportunities, and information dissemination through publication.
Associate Professor Yang is based in the School of Urban Development in the Built Engineering and Engineering Faculty at QUT. He has led two key Construction Innovation projects Integrated Sustainable Housing Development and Delivering a Relife Project. Associate Professor Yang was also a lead researcher on Construction Innovations Smart Building for Healthy and Sustainable Workplaces.
Further information on these projects is available on the Construction Innovation website:
Integrated Sustainable Housing Development
Delivering a Re-Life Project
Smart Building for Healthy & Sustainable Workplaces